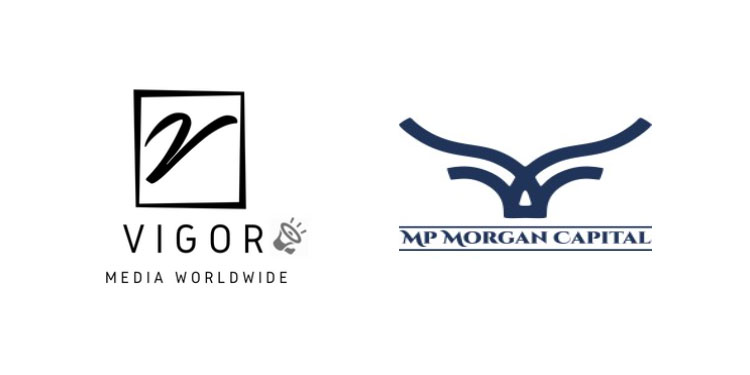 Vigor Media Worldwide joins hands with Singapore-based MP Morgan Capital for global outreach
As a part of this strategic tie-up, Vigor Media Worldwide has gone global with its offices in London and Singapore, having successfully created its footprints pan India for over a decade now.
New Delhi, 14th February 2021: In a significant move, India's fastest growing public relations and image management company 'Vigor Media Worldwide' has joined forces with Singapore-based strategy management and corporate advisory firm MP Morgan Capital. Vigor Media Worldwide has also opened its offices all across South & East Asia, Middle East & Africa (MENA), Europe, and North & South America in association with MP Morgan Capital.
MP Morgan Team, led by renowned and experienced global investment bankers & lawyers, is supporting Vigor Media Worldwide through its advisory services while international clients including large corporations, SMEs, Family Offices, Private Equity Funds, Hedge Funds, Venture Capital Funds, Sovereign Funds and Financial Institutions associated with MP Morgan Capital will avail image management services from Vigor Media.
MP Morgan Capital team members have worked in global law firms and financial institutions such as HSBC, Barclays, Morgan Stanley, Julius Baer, UBS, KPMG, E&Y and Merrill Lynch, among others. MP Morgan team have collectively raised and managed more than USD6 billion in debt, USD5 billion in equity USD2 billion in assets in their previous roles.
Mr Priyanshu Kumar, Managing Director – Head of Legal & Corporate Advisory of MP Morgan Capital said, "We are proud to announce our association with Vigor Media Worldwide and would like to congratulate them for expanding their global footprints. Vigor Media Worldwide is already engaged in working with a wide range of international clients across Dubai, Middle East and Africa and with their help we will ensure image consultancy of our clients."
MP Morgan Capital is also looking to invest in India across various sectors with a commitment to contribute to the country's growth and development. Significantly, buoyed up by its robust democracy, eminent institutions and infrastructure, India is all set to become one of the top three economic powers over the next 10-15 years. "Looking at such positive outlook and the growth and development possibilities, we are partnering with state governments to bring investment in the infrastructure projects which will not only provide jobs but also boost the respective state's economy," added Mr Kumar.
Expressing excitement about the association, Mr Nikhil Singhal, Founder, Vigor Media Worldwide added, "We are pleased to join hands with MP Morgan Capital on this exciting journey, and we believe our partnership will go a long way and usher in success across the globe. This partnership will also help us accelerate our plans to strengthen and increase our offerings to our Indian and overseas clients. Back in India too, we are committed and determined to achieve our common goals. Being a communication specialist representing prominent brands across the spectrum, we are well equipped to offer multi-channel, end-to-end communication solutions to our patrons and partners."
Vigor Media Worldwide has cross-sectoral expertise spanning across Real Estate, Education, Lifestyle, FMCG, Hospitality, Healthcare, Technology, Security, Consulting and a host of other segments of the economy. Its client portfolio includes top-of-the-line brands in the industry.